Oven Clean – Frant, East Sussex
New Customer today in Frant, East Sussex
Frant is a village and civil parish in the Wealden District of East Sussex, England, on the Kentish border about three miles (5 km) south of Royal Tunbridge Wells.
When the iron industry was at its height, much of the village was owned by ironmasters. Smuggling occurred here in the 17th and 18th centuries, and one of the turnpike roads (now the A267) came through here at that time.[3]
Frant church is dedicated to St Alban[4] and there is a church school.[5] St Alban's Frant was a major surveying point for the Anglo-French Survey (1784–1790) calculating the precise distance and relationship between the Paris Observatory and the Royal Greenwich Observatory, undertaken by General William Roy.
There are three public houses in the parish: the Abergavenny Arms on the A267 in Frant, the George Inn in the High Street and the Brecknock Arms at Bells Yew Green. The George Inn plays host to the Sloe Gin World Championships each December, attracting entries from around the globe.[6]
Lieutenant-Colonel John By, the Royal Engineer who headed the Rideau Canal project in Ottawa, 1826–1832, is buried here. He was also the builder of Bytown, which became Ottawa, the capital of Canada.
we have been Oven Cleaners in around frant for over 10 years.
Before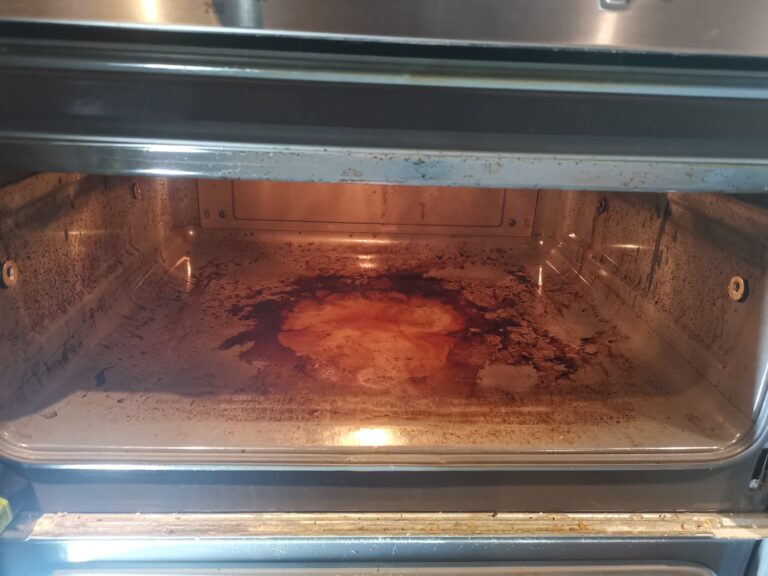 After