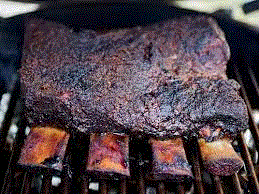 New Recipes – Texas Style Ribs
New Recipes – Texas Style Ribs
Hi,
Hope all is well with you and your families in this difficult time, with the world slowly opening back up. We are really pleased you are getting in touch and getting your ovens cleaned. A question we often get answered:
New Recipes
Texas-Style Barbecue Beef
This dish takes its inspiration from the Texas smokehouses found all over the state. You may find that brisket comes as a rolled joint, but for this recipes the beef needs to be unrolled and cooked as a strip joint You can buy Texas-styles barbecue rubs or just make it up yourself depending on which flavours you like, but i have included a simple recipe here for you to try.
For a simple rub
1 tbsp caster sugar
2 tsp salt
1 tsp mixed spices
2 tsp garlic salt
1 tsp onion powder
4 tsp smoked paprika
For the beef
900g beef brisket
2 tbsp barbecue rub
2 onions, coarsely chopped
1 garlic clove, crushed
2-3 pieces of root vegetables or celery, coarsely chopped
2 tbsp barbecue sauce
2 tbsp soft light brown sugar or golden syrup
200ml hot beef stock
2 tbsp of malt vinegar
Bread rolls and salad to serve.
Cooking instructions
Rub the spice mix into the surface of the beef and leave to marinate for at least 15 min.
Place the chopped onions, crushed garlic and the other vegetables in the bottoms off the slow-cooker basin.
Stir the beef barbeque sauce and brown sugar into the beef stock, then pour over on top of vegetables in the slow-cooker basin.
Sear the beef either in a hot pan or under a hot grill and place on top of the layer of vegetables and hot beef stock.
Put on the lid and cook on HIGH for 7-8 hours until the beef is easy to pull apart.
Remove the beef from the slow cooker and place in a serving dish.
Pour the liquid into a frying pan and simmer for a few minutes until the sauce has thickened up. Add the vinegar, then pour over the beef.
Serve with a bun and your favourite salad.
If you are wishing to book your oven, bbq, range or aga to be professionally cleaned please give us a call or send an email, these can be found in the contact area. We are also on facebook.
The Oven Fairy, A Lot of Muscle and a little bit of magic
Stay Safe Everyone.
Kind regards
Www.theovenfairy.co.uk