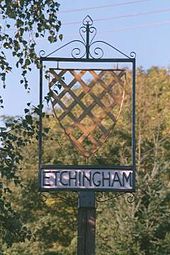 Working in Etchingham and oven light Bulbs.
Hi,
Hope all is well with you and your families in this difficult time.
The last couple of weeks we have had the pleasure in cleaning a lot of ovens in holiday cottages in and around the Etchingham east Sussex area, speaking to some of our customers up until a month ago they had no booking now many booked up until Christmas .with so many people holidaying in Britain this year, we are so lucky to to live in the amazing county of East Sussex. Last week we had the pleasure of cleaning the ovens at New House Farm Retreat in Etchingham (https://nhfcountryretreat.com) check them out a great bunch of people run with fantastic facilities, as we were leaving a party was arriving and they were amazed with the facilities and so excited about the weekend a head.
Top tip
The last couple of weeks we have come across a lot of dud bulbs.
How do you change your light bulb in your oven?
Removing the light bulb:
Turn the glass cover 1/4 turn counterclockwise. …

Lift off cover.

Using gloves or a dry cloth, remove the

bulb

by pulling it straight out or turning depending on what type

Replace

the

bulb

with one of the same type. …

To

replace

the cover, place the tabs in the grooves of the socket and turn the cover clockwise 1/4 turn.
Do you need a special light bulb for the oven?
Ovens, microwave ovens, ranges, range hoods, refrigerators, freezers and dryers are among the appliances that require special bulbs. Some bulbs can be used in more than one type of appliance. For instance, a 40-watt (incandescent) appliance bulb may be the same bulb used in your oven and your range hood.
We carry most bulbs you need and can fit them when we clean your oven, the ones we don't we will show you how to order and how to fit. It is always helpful to see what you are burning.
If you are wishing to book please give us a call or send an email, these can be found in the contact area. We are also on Facebook.
The Oven Fairy, A Lot of Muscle and a little bit of magic
Speak to you soon.
Kind regards