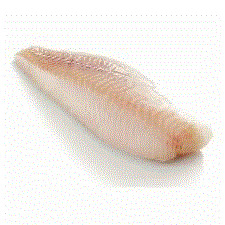 Rosemary and hazelnut roasted cod with tomato and herb spelt.
Hi,
Hope all is well with you and your families in this difficult time, with the world slowly opening back up. We are really pleased you are getting in touch and getting your ovens cleaned. A great Fish recipe this week:
Rosemary and hazelnut roasted cod with tomato and herb spelt.
In this dish, the butter gently cooks as the butter from the rosemary and hazelnut Crush melts through it: AKA the best way to cook fish. Do you use nice thick cod fillets because, if they're too small, all they'll overcook in 25 minutes, it takes for the quick cook the quick cook Farro or spelt to cook. Alternatively, use nice big salmon steaks.
Ingredients.
150 g quick cook Farro or quick cook spelt
350ml boiling vegetable stock
300g cherry tomatoes on the Vine
4 shallots, Halved
40g hazelnuts, finely chopped
2 sprigs of fresh rosemary, leaves finely chopped
30g unsalted butter, softened
1 teaspoon sea salt
2 large cod fillets
150g jarred artichokes, oil drained and reserved
100 g rocket, roughly chopped
1 lemon, juice only
Preheat the oven to 160 degrees fan 180 degrees gas 4. or spelt and stock into a large roasting tin, then lay over the cherry tomatoes with their vines and halved shallots.
Mix the hazelnuts, Rosemary, softened butter and seasalt ( use less sea salt if using salted butter) and spread the mixture gently over the cod fillets. Place them on top of the vegetables in the tin, Cover the tin tightly with foil, then transfer to the oven and cook for 25 minutes, until the spelt is cooked but I'll dente and the fish is cooked through.
remove the cod fillets from the tin and stir the artichokes, rocket and lemon juice onto the spelt. add a little extra oil from the charred artichokes if needed, then taste and adjust the seasoning. serve alongside the cod.
If you are wishing to book please give us a call or send an email, these can be found in the contact area. We are also on facebook.
The Oven Fairy, A Lot of Muscle and a little bit of magic
Stay Safe Everyone.
Kind regards
Www.theovenfairy.co.uk