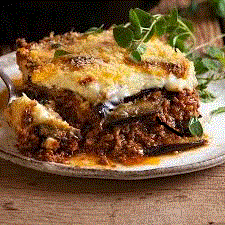 Can I Use Me Oven After Clean And New Receipts
Hi,
Hope all is well with you and your families in this difficult time, with the world slowly opening back up. We are really pleased you are getting in touch and getting your ovens cleaned. A question we often get answered:
Can I cook in an oven straight after you have cleaned it?
Yes, however you might notice some steam or evaporation. Therefore, we recommend that you heat the oven to 200 for 15 minutes before using.
A new receipt for you all:
Lamb, Courgette And Potato Moussaka
Ingredients
400g lean lamb mince
1 onion, finely chopped
2 garlic cloves, crushed
1/2 tsp allspice
400g tin of chopped tomatoes
1/2 tsp dried oregano
2 large potatoes, peeled and thinly Sliced.
Salt and ground black pepper
2 courgettes, sliced legthways
For the sauce
15g butter
1 tbsp plain flour
200ml milk
25g cheese, grated fresh green salad, to serve.
Instructions
Heat a frying pan and fry off the lamb with the chopped onion, crushed garlic and the allspice until browned.
Pour off the excess fat, then stir in the tomatoes and oregano.
Arrange the potato slices on the bottom of the slow-cooker basin and layer the slices round the edges. Season well with salt and pepper, then top with one-third of the lamb mix.
Arrange the courgettes on top of the mince layer, and season well with salt and pepper. Spoon the rest of the lamb mix on top of the courgettes.
Make the white sauce by melting the butter in a small pan, then stirring in the flour. Mix well and cook over a low heat until it boils, stirring continuously. Remove from the heat and gradually whisk in the milk a little at a time, whisking all the time. When all the milk has been added, bring back to the boil and keep whisking until the sauce has thickened. Pour the sauce evenly over the top of the lamb layer.
Place the lid on tightly and cook on HIGH for 3-4 hours until bubbling.
When cooked, sprinkle the grated cheese on top and serve with a fresh green salad.
If you are wishing to book please give us a call or send an email, these can be found in the contact area. We are also on facebook.
The Oven Fairy, A Lot of Muscle and a little bit of magic
Stay Safe Everyone.
Kind regards
Www.theovenfairy.co.uk