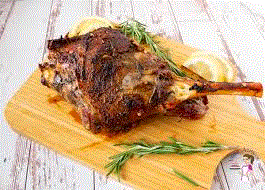 Cleaning extractors and new receipt.
Cleaning extractors and new receipt.
Hi,
Hope all is well with you and your families in this difficult time, with the world slowly opening back up. We are really pleased you are getting in touch and getting your ovens cleaned. A question we often get answered:
Why is it important to clean extraction hoods in a kitchen?
Prevention. Your kitchen exhaust system is not only a fire hazard, but a breeding ground for bacteria, mold, and mildew thanks to high volumes of moisture and heat. Prevent illness and potential mechanical failure and damage with routine, professional, kitchen hood cleaning.
How to clean an extractor fan filter
Remove extractor fan filter from the main fan component.
Place the filter in a sink filled with very hot water, dish soap and a cup of white distilled vinegar.
Leave the filter soaking in the mixture for as long as possible – at least 30 minutes.
How to clean an extractor hood surface
Mix bicarbonate of soda with boiling water and use a sponge to gently scrub the hood with the solution.
Use a household grease removing product (or try making your own!) and a cloth, wiping the hood and removing the now loosened grease and dust.
New receipt for when the oven is clean
Garlic and rosemary shoulder of lamb
The lamb just falls apart and melts in the mouth when cooked in the slow cooker, while the suggested accompaniments make this a real greek feast.
Ingredients
2 garlic cloves, cut in half
2 tsp chopped fresh rosemary
2 tsp garlic salt
1 tsp dried mixed herbs
1 tsp freshly ground black pepper
750g boneless lamb shoulder
500g potatoes, peeled and cut into 5mm slices
1 small onion, chopped
300ml hot lamb stock feta, tomatoes and cucumber salad and warmed pitta bread, to serve.
Rub one of the garlic clove around the slow-cooker basin, then chop finely.
Mix all the dry herbs and spices together and rub into the lamb.
Line the slow-cooker basin with the potato slices, making a few layers.
Place the lamb on top of the potatoes and surround with the chopped garlic and onion. Pour over the hot lamb stock.
Place the lid on tightly and cook on HIGH for 6-8 hours until the lamb is easy to pull from the bone.
Serve with the salad and warm pitta bread.
If you are wishing to book please give us a call or send an email, these can be found in the contact area. We are also on facebook.
We don't just clean Ovens:
We Professionally Clean Aga's,
We Professionally Clean Ranges
We Professionally Clean all types off BBQ'S
The Oven Fairy, A Lot of Muscle and a little bit of magic
Stay Safe Everyone.
Kind regards
Www.theovenfairy.co.uk