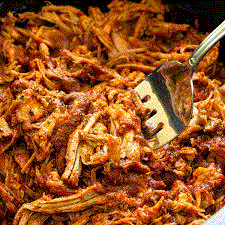 Hi,
Hope all is well with you and your families in this difficult time, with the world slowly opening back up. We are really pleased you are getting in touch and getting your ovens cleaned.
As usual I wanted to add a recipe I've tried recently:
Pulled citrus pork
In Mexico, pulled pork dish is served wrapped in banana leaves and garnished with pickled red onions, But any of your favourite Mexican accompaniments will taste great. if you can't get hold of achiote, replace it with paprika or ground pimento.
Ingredients
1 teaspoon ground cumin
1 teaspoon ground coriander
1 teaspoon chili powder
half teaspoon freshly ground black pepper
2 tablespoons achiote, Pork paprika or ground pimento.
3 garlic cloves, crushed.
100ml lime juice
1.5 kg rolled pork shoulder
250ml orange juice
1 teaspoon dried oregano
flour tortillas, salsa guacamole and salad to serve.
Instructions
1 Mixed together the spices with crushed garlic and lime juice to make paste.
2 Score the surface of the pork, down through the skin to the meat, and place in a slow cooker Basin. Smear the pork with spice paste, getting as much into the score marks as possible.
3 Poor the orange juice around the meat and sprinkle the dried oregano on top.
4 Place the lid on the slow cooker and cook on low for 8 to 10 hours until the pork is falling apart soft.
5 When cooked, list the pork out carefully as it will be very soft, and place on a large plate. removed outer layer of skin and fat and any string.
6 Using two forks, pull the pieces of pork apart and start to break down the meat pieces into smaller fibres, remove any internal layers of fat.
7 Spoon 8 tablespoons of cooking juice back over the pulled pork and cover with foil and till ready to serve.
8 Serve with flour tortillas, salsa, guacamole and salad.
Hope you enjoy, we certainly did.
f you are wishing to book your oven, bbq, range or aga to be professionally cleaned please give us a call or send an email, these can be found in the contact area. We are also on facebook.
The Oven Fairy, A Lot of Muscle and a little bit of magic
Stay Safe Everyone.
Kind regards
Www.theovenfairy.co.uk